Imagine an island country bigger than the continental United States. Now imagine that all the cities on that island are located on its coastline. Things end up pretty far apart.

Perth is about as far away from anything as you can get. Located in southwestern Australia, just inland from the Indian Ocean, this youthful city has just recently been discovered.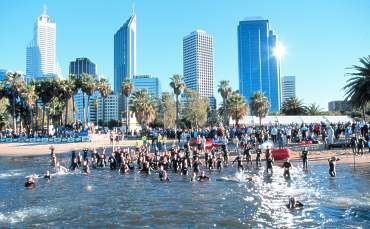 Perth shines at 1997 World's.